Video Doorbell Intercom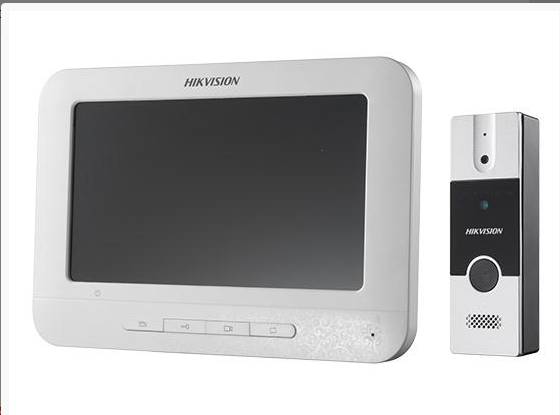 Video door bell intercoms are a great way to keep an eye on who is at your door. If someone rings your doorbell you are instantly alerted on your cell phones and tablets. You can answer by clicking the video doorbell intercom app on your phone or tablet and see who is at the door. You even have the option of speaking to the person at the door by using the built in doorbell intercom. The video doorbell intercoms will even work while you are away from your property. As long as you have a good internet connection on your cell phone you can click and view who is at the door and then speak to them all through the included app. This is also a great way to make sure that your children have arrived home safely. You can log into the video doorbell intercom at anytime and view the camera live. Some of the higher end models actually have a build in motion sensor so that you are alerted when someone comes up to the door. The alert notification is called push notification because it instantly sends a push notification when someone presses the doorbell.
Video Doorbell Intercom Installation
We can remove your existing doorbell and install the new video doorbell intercom in its place.  The best scenario is if you have a 4 wire cable running from the transformer to the doorbell to the chime.  In some cases we might have to customise the installation because of where your current doorbell was installed.  We can take off the old doorbell and install the new video doorbell intercom in its place using the existing wiring. We can also power the new doorbell intercom using the existing power transformer and make it so that your indoor doorbell chime still works.  The doorbell works on both wireless and wired connections.  Wired connections are better, but it requires running cabling from the doorbell to your router.  This can be difficult depending on the job. We have different methods and tricks to get the system to work properly.  We can also install wireless extenders or access points to improve wireless signal so that the video doorbell intercom gets a good wireless signal.
How Our Video Doorbell Intercoms Work
Remove your existing doorbell. You will then see at least two wires in your wall. Connect these two wires to the DoorBird video door station to power it and mount it near to your door. Connect the DoorBird to your Internet router using WiFi or Ethernet cable. We use bank level encryption technologies. Done! You will now receive instant alerts (push notification) with sound on your smartphone or tablet if someone pushes the doorbell button, you can see and talk with your visitor in real-time.